This year's FEBS-IUBMB-ENABLE conference will be held by the University of Cologne, in Cologne, Germany. Cologne is the fourth biggest city in Germany, and it is one of the most vibrant cities in the heart of Europe. It is one of Europe's foremost cities for art and culture, and famous for the Cologne Cathedral, the third largest gothic cathedral in the world and a UNESCO World Heritage Site.
More than 40 museums and 130 art galleries, a plethora of musical events and the world-renowned Cologne Carnival support Cologne as a cultural hub.
The University of Cologne is the third largest university city in Germany and covers a broad field of disciplines with a strong focus on Life Sciences. University of Cologne promotes scientific and strategic collaborations and connects basic research to translational medicine.
Directions to the 2023 FEBS-IUBMB-ENABLE conference
Joseph-Stelzmann Str. 26, 50931 Cologne-Lindenthal
Note that the meeting venue of the conference will be the MTI building (building 44b), which is directly next to CECAD. For entrance, you would have to pass through the CECAD building outside-corridor.
Cologne Bonn Airport (CGN) is located approximately 15 km south of Cologne. It has flights and connections to almost all the major German and European cities and some international flights as well. The airport is also a hub for many budget European airlines. Please check the airport website for more details.
Other international airports that are close to Cologne are Düsseldorf (DUS, approximately 30 minutes via train) or Frankfurt (FRA, approximately 60-90 minutes via fast ICE train).
We highly encourage participants to travel by public transport (such as trains or buses), if possible. For participants that are restricted to coming by plane, we strongly advise to select the plane route with the the least CO2 emission, and consider other close-by airports.
How to reach us from the Cologne Bonn Airport
At the airport train station, take train no. S13 or RE8, or an IC/ICE train to Cologne central station. Please note: it takes about 15 minutes with the S13 and RE8 train (ticket category 1b, only for S and RE trains and KVB tram the price is 2.80 EUR, and the ticket is valid for your entire trip to the research center). Tickets for IC/ICE trains are more expensive and need to be bought at a separate machine of Deutsche Bahn (DB). Please note that the IC/ICE trains have specific tickets for a dedicated train ride!
For live updates on public transport routes, times, changes and platforms you can download the DB Navigator app (Android | iOS), also available in English. You can also buy tickets on the app and have them on your phone. Google Maps also works, however with less accuracy.
Cologne is located very central in Europe and from many European cities you can come to Cologne by train and arrive either at the Cologne main station (Hauptbahnhof) or Cologne Trade Fair/ Deutz (Messe/Deutz). Either book your tickets with your local train service, or check out the website of Deutsche Bahn. On the Chronotrains website you can find an easy-to-use map that shows how far you can travel to or from Cologne in just under 8 hours. 
We highly encourage participants to choose public transport to reach Cologne whenever applicable.
From Cologne Central Station (Hauptbahnhof), take either tram no. 16 (direction "Sürth", "Bonn Bad Godesberg") or no. 18 (direction "Kletternbergpark", direction "Bonn Hbf"), and get off at stop "Neumarkt". You will arrive below street level and need to take the steps/escalator up to street level to change to tram no. 9 (direction "Sülz Hermeskeiler Platz"). Please note that tram no. 9 sometimes ends at the stop "Universität", therefore please make sure to take the one that goes to "Sülz" and get off at stop "Lindenburg". Alternatively, take bus no. 146 from Neumarkt (direction "Deckstein") and get off at "Geibelstr". The bus station is on the opposite side of the tram station in Neumarkt square.
You can find ticket machines in every tram, subway and bus. During the day, you can also purchase tickets at the KVB counter of the Cologne Central Station or at any other station with a KVB office. Currently, you need a 'Cityticket 1b', which costs 2.80 EUR and you may need to validate the ticket in the tram/subway/bus.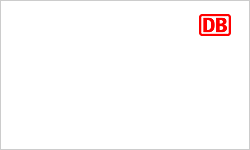 Click here to plan your trip!
On the highway Autobahn A4, take the exit "Köln Klettenberg", followed by Luxemburger Straße, direction Cologne Centre. At the first traffic light, turn left onto "Militärring". After approximately 1.5 km, turn right onto "Gleueler Straße". After another 2.2 km, turn right onto "Joseph-Stelzmann-Straße". You will find the building of the CECAD Research Center, house no. 26 (building no. 69 on the University Clinic map), on the left side of the street and the Max Planck Institute for Ageing Research on the right side. Please note that parking spaces on the University Clinic campus are very limited and that you will need to pay for parking along the street (yellow machines) or in the car parks from the Clinic. 
Taxis are readily available at the airport. You can find them outside the arrivals area. The journey to the University of Cologne takes around 20-30 minutes, depending on traffic conditions. Taxis are convenient, but they can be relatively expensive compared to other options. 
Price from Cologne-Bonn Airport to the conference: ±40 EUR
Price from Cologne Central Station to the conference: ±20 EUR
Cologne has various tourist attractions: make sure to visit the Cologne Cathedral while you are in Cologne. The cathedral is 157 m tall and has 10.000 m2 of windows and around 300.000 tons of stones were used in its construction.
Colourful and picturesque narrow steep-gabled houses can be found on the banks of the Rhine near the Cathedral. Behind them are winding alleys with cobblestones, courtyards, romantic squares, hustle and bustle – that's how Cologne looked like in the Middle Ages. Well, not quite, because many structures here in the historic centre have been reconstructed.n lovingly reconstructed.
Rheinauhafen, Cologne's historic harbour district, is a promenade with an international feel that showcases the modern side of Germany's oldest metropolis and has quickly become the home of the city's creative scene. At its centre are the three spectacular Kranhäuser, or 'crane houses'. There, the traditional and the modern maintain an easy relationship.
Cologne never stops inspiring! In the winter, the Christmas markets enchant visitors and locals alike. Whether it's traditional at the Alter Markt Square, downtown at Neumarkt square, nostalgic on the banks of the Rhine or hip in the Stadtgarten park, Cologne has a Christmas market to suit every tase.
Cologne has more than 3.000 restaurants that offer something for every taste. The numerous international restaurants represent Cologne's multicultural character, but it is the Breweries that exude the tradition and uniqueness of Cologne's hospitality.
The brewery restaurants, or Brauhäuser, serve traditional food that is hearty, down to earth, and sometimes takes a little getting used to, since some dishes are a parody on refined eating habits.
Kölsch is at the center of Cologne Brewery culture – it is not only a type of beer (brewed only in Cologne), but also the name of the local dialect and the Cologne lifestyle. It is a top-fermented beer that dissipates sugar and malt much faster than other beers. The high concentration of hop and little carbonic acid make it a light and digestible beer. It taste best fresh from the barrel and is served in typical tall cylindrical glasses called Kölsch-Stangen, by waiters known as Köbes. They wear the same outfit as the brewery workers of past centuries: a blue knitted jacket, black trousers, a blue apron and a leather wallet strapped around the belly. They rush through the restaurant holding their 'crowns' – round trays with a handle and many slots for glasses, serving guests with freshly tapped kölsch beer.
Cologne is home to more than 40 museums, including several that are internationally renowned. While Wallraf-Richartz-Museum & Foundation Corboud houses fascinating medieval paintings and an important collection of impressionist paintings. Museum Ludwig is home to the largest Pop Art collection outside of the USA. The glass collection at the Romano-Germanic Museum is unlike any other in the world, and at the Museum of Applied Arts design objects are presented in close relationship to works of fine art. An important collection of sacred art from the medieval period is presented at Museum Schnütgen, and Rautenstrauch-Joest-Museum features an impressive ethnological collection. The Kolumba museum, the art museum of the Archdiocese of Cologne, was designed by renowned Swiss architect Peter Zumthor. The Farina Fragrance Museum, where the famous Eau de Cologne comes from, is the world's olderst perfume factory (1723), and it opens its doors to show original production rooms of the 18th century. Another famous perfume from Cologne is 4711 Acqua Colonia, a world-renowned brand that has a two-century history and offers fragrance seminars, guided tours and allows you to create your own personal fragrance.